Materials for Indoor and Outdoor Projects
We offer a wide selection of hardscape, outdoor living, masonry, and tile products in New Hampshire. 
Outdoor Living
Bring your outdoor vision to life with quality products from Tri City Masonry. From outdoor stone fireplace systems and fire pit kits to outdoor kitchens, we have the supplies you need to transform your property into a backyard oasis.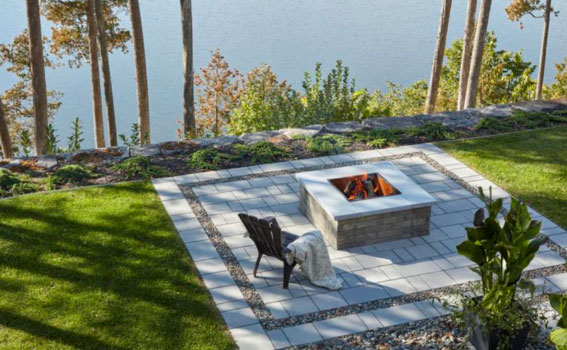 Pavers
Outdoor pavers are durable, low-maintenance, and available in a wide range of colors and styles, making them an ideal choice for creating beautiful and long-lasting outdoor spaces. Whether you're looking for classic or modern designs, earthy or vibrant colors, we have a range of options to choose from.
Natural Stone
Natural Stone is known for its durability and longevity, which make it an excellent investment for adding value and functionality to your home and property. The beauty of natural stone is unsurpassed and can enhance any project, large or small. Builders, contractors, and homeowners rely on Tri City Masonry's wide variety of ready-to-use natural stone for garden edges, landscape structures, patios, paving stones, walkways, wallstone, veneer, and more.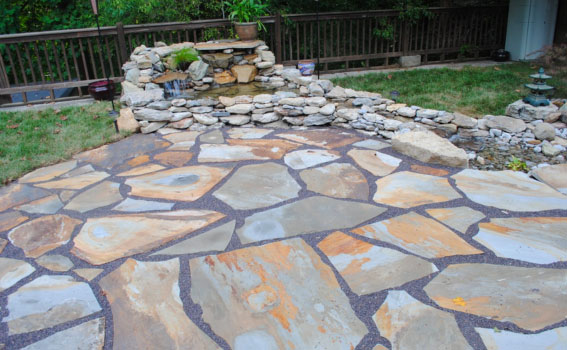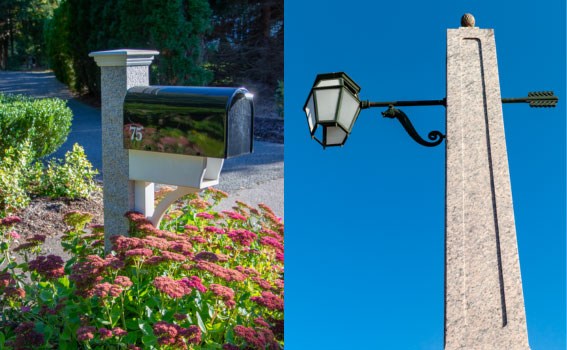 Granite
At our store, we offer a wide range of high-quality granite products to enhance the beauty and functionality of your outdoor living spaces. Our selection includes granite benches, steps, fillers, and landings, as well as cobbles, light posts, mailbox posts, pillar caps, and bird baths. Renowned for its durability, strength, and natural beauty, granite is a versatile material that can add value and visual appeal to any project. Whether you're looking to create a grand entrance to your property or simply want to add some functional and stylish accents to your garden or patio, our granite products are sure to meet your needs.
Concrete Wall Blocks
We offer a range of concrete wall blocks for customers who want to create sturdy and durable retaining walls or decorative landscaping features. Our concrete wall blocks are designed to withstand the elements and provide excellent structural support. We offer a variety of sizes and styles to choose from, so you can find the perfect fit for your project. Our concrete wall blocks are easy to install and require minimal maintenance, making them a practical and cost-effective solution for your landscaping needs.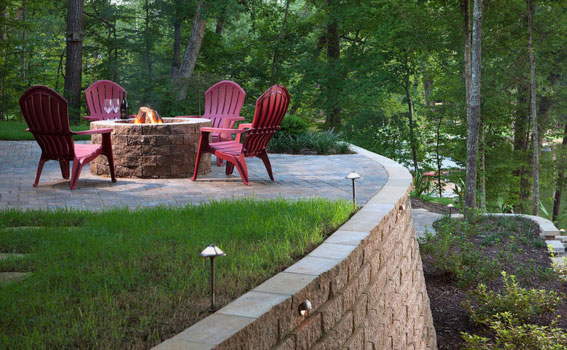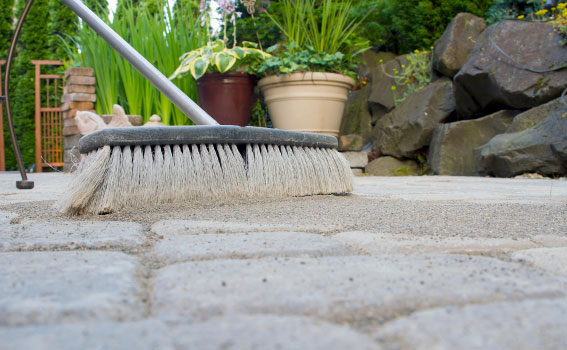 Hardscape Accessories
At our store, we offer a wide range of hardscape accessories to complement your landscaping and construction projects. Our selection includes hand tools, sands, sealers, edge restraints, geo-grids, rebar,  sewage and draining materials, and outdoor lighting systems. These accessories are designed to provide additional support, protection, and functionality to your hardscape, ensuring a durable and long-lasting outdoor space.
Bricks
Clay bricks are an excellent choice for both aesthetic and functional advantages on a façade. With a variety of tones available, they offer versatility for exterior and interior use. The energy efficiency of clay bricks is well-known and their great looks make them a popular choice for walls, with options such as hollow bricks and decorative finishes. Our team of specialists can assist with selecting the perfect product for your façade, extending throughout your hardscape for a comprehensive property overhaul.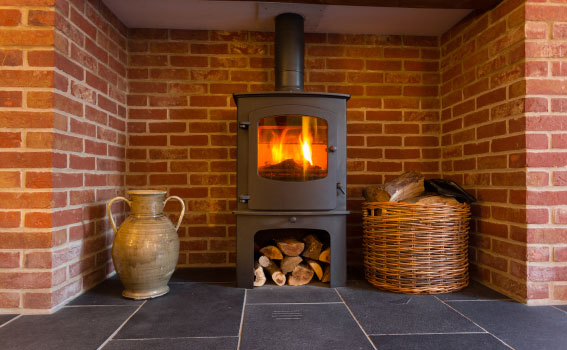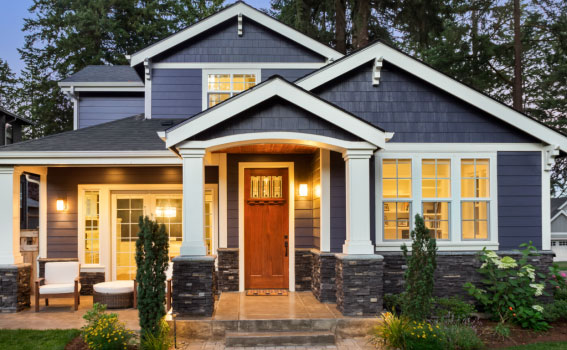 Veneer
Our store offers a variety of masonry products, including high-quality veneers, to help you achieve your desired aesthetic for your indoor and outdoor spaces. Our veneers come in various materials, such as flagstone, natural stone, brick, concrete, and more, allowing you to create a unique and enduring design for your home or business.
Masonry Accessories
When it comes to masonry projects, Tri City Masonry has you covered. Our range of masonry accessories includes adhesives, angle irons, chimney caps, cement board, dampers, sonotubes, drainage pipes, culverts, flues,  jointers, masonry and tile blades, chisels, floats, hammers, screeds, trowels, brushes, wedge and feather sets, grout and concrete bags, sponges, gloves, brooms, levels, tape measures, wheelbarrows, safety equipment, and more.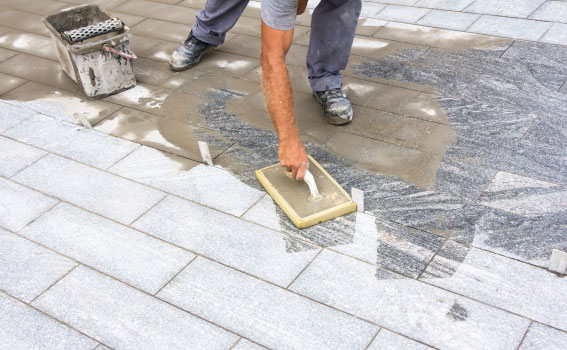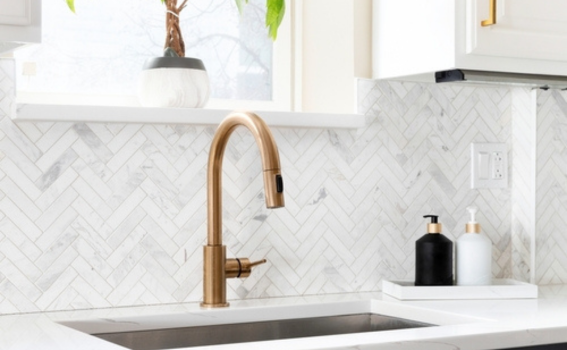 Floor & Wall Tile
At our store, we are proud to offer a wide selection of high-quality floor and wall tiles from the best brands in the industry. Our extensive collection includes tiles that are both durable and stylish, ensuring that you can find the perfect option for your project. Whether you're looking for classic ceramic tiles or modern porcelain options, we have everything you need to create a beautiful and functional space.
Tile Tools & Accessories
Our masonry store also offers a wide selection of tile tools and accessories.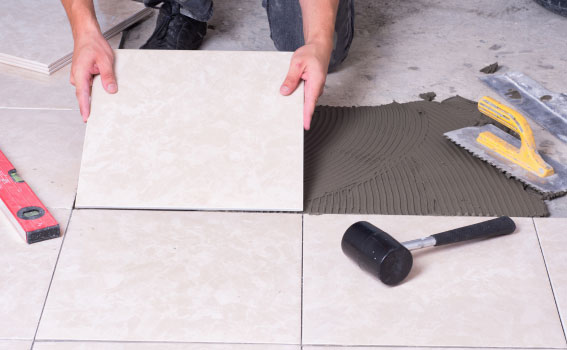 Ready to start your next project?
Contact Tri City Masonry to discuss the materials you need for your next project. You can also visit our showroom conveniently located in Somersworth, NH New Hampshire for ideas and inspiration.