Seacoast NH • Southern ME • Northern MA
No truck? No problem! Tri City Masonry offers material delivery locally throughout New England. Pickup is also available at our Somersworth, NH store.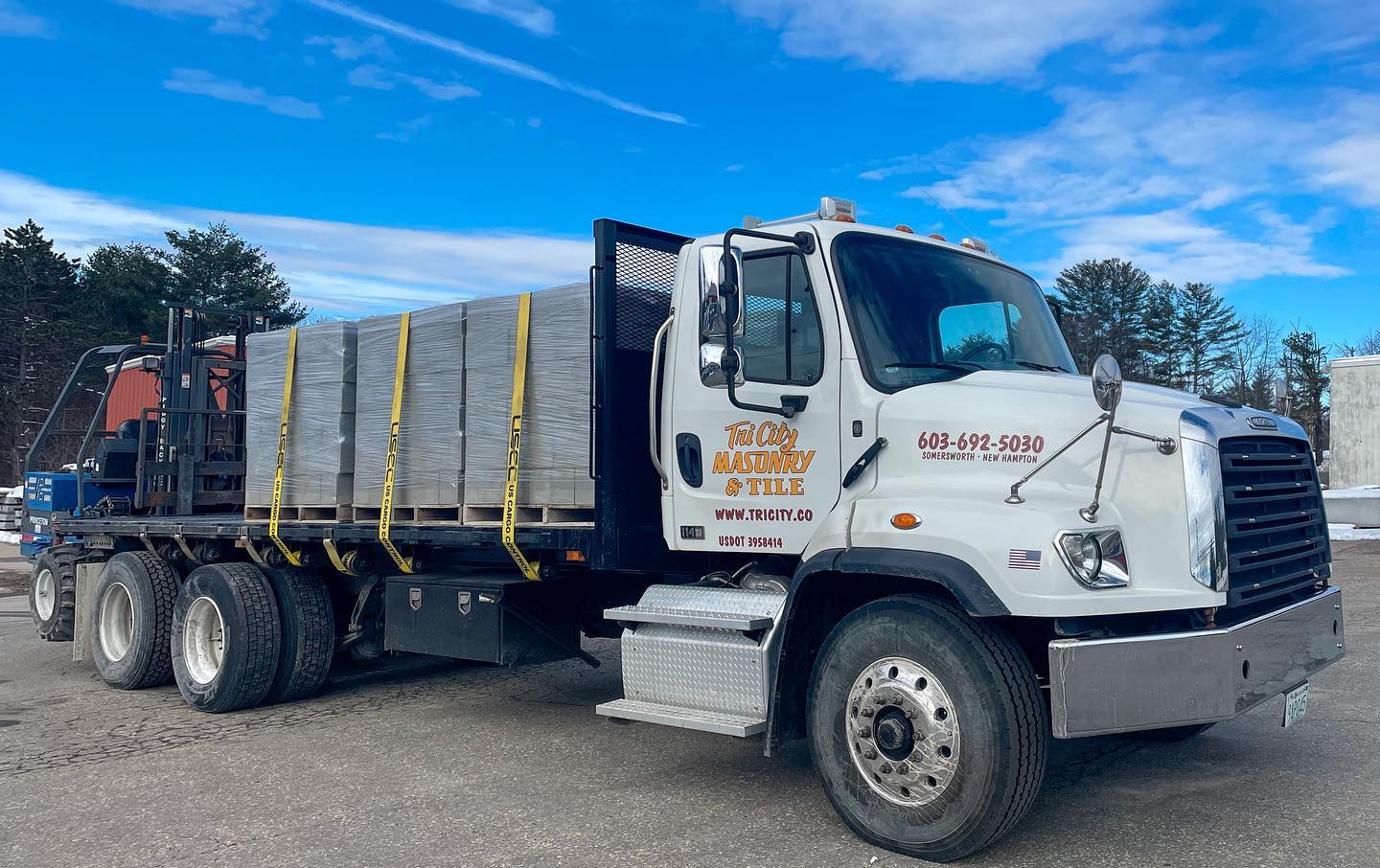 2023 Delivery Information 
Please call our store at 603-692-5030 for additional information.
Zone 1
$60.00
Dover, East Rochester, Gonic, Rochester, Rollinsford, Somersworth
Zone 2
$90.00
Berwick, Durham, Lebanon ME, Madbury, North Berwick, South Berwick
Zone 3
$105.00
Barrington, Eliot ME, Farmington, Hampton, Kittery ME, Milton, New Castle, New Durham, Newington, Portsmouth, Rye
Zone 4
$115.00
Acton ME, Alton, Barnstead, Lee, Milton Mills, Moultonborough, Northwood, Sanbornville, Sanford ME, Seabrook, Strafford, Tuftonboro, Wakefield, Wolfeboro
Sales tax: 5.5% (Maine), 6.25% (Massachusetts)
All Other Towns by Round Trip Mileage
We can deliver orders of any quantity. Please call for pricing and site requirements.
Delivery Rates
Delivery rates are based on mileage and travel time from our materials center in Somersworth, NH. Tri City Masonry reserves the right to discount or charge additional fees at our discretion.
Return Policy
Return materials will be refunded within 30 days and in the same condition as they were purchased. Any materials that have been opened, broken, damaged, expired, or partially used cannot be returned. Returns must be accompanied by a receipt. No refunds will be given on brick, tile, or special ordered products. Chargeable pallets will be refunded when accompanied by a receipt. All prices are subject to change without notice.
Have questions about material delivery?
Give us a call! One of our friendly, knowledgeable team members will be happy to assist you.